Real innovations successes are those that are shared
Experience, boldness, creativity, rigor and madness are the keys to our successful team!
As a company on a human scale in a field market where the relationship with the living is essential, we value above all the human qualities that promote a positive and supportive work environment for each employee.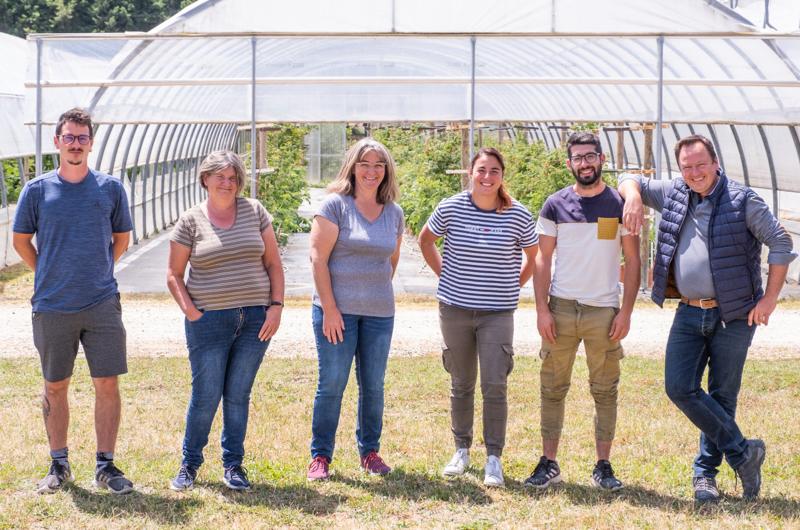 The CRIV & ABT teams
With nearly 20 employees, the CRIV & ABT continues to put into practice the century-old know-how inherited from the Marionnet company.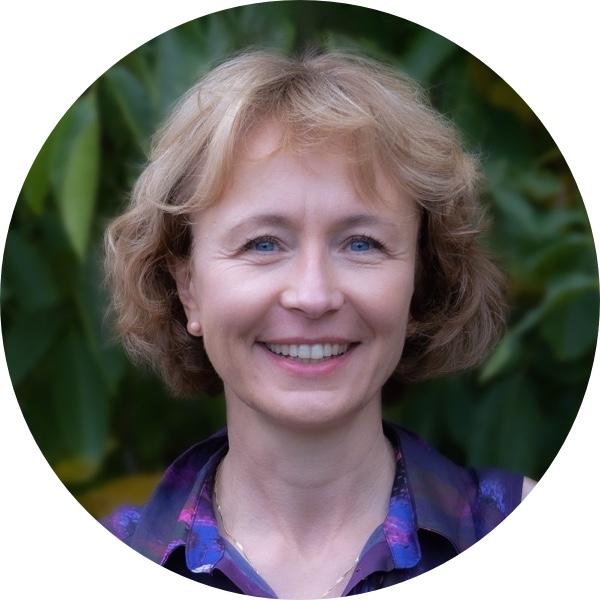 Anne Buchwalder
R&D Director
In love with plant breeding and genetics, Anne naturally joined the adventure Marionnet Label as R&D Director. With nearly 15 years of experience as a breeder in the plant industry, then in management and executive positions, Anne has a fierce desire to provide innovative and sustainable solutions that will meet the requirements of both farmers and consumers.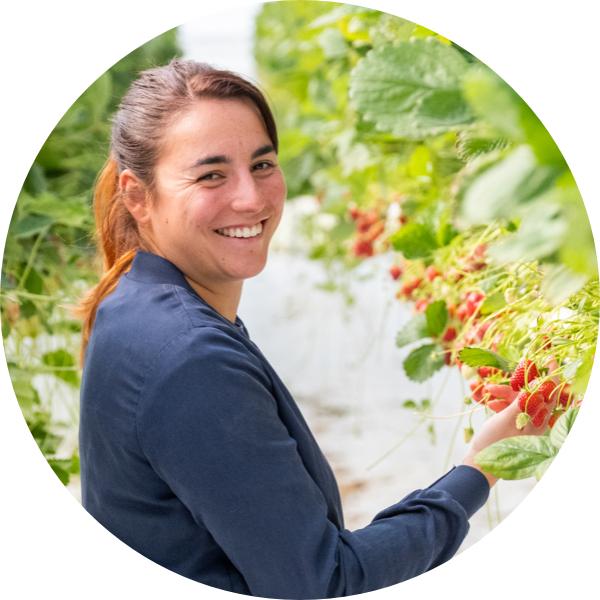 Nolwenn Andouard
Junior Breeder
Granddaughter of a strawberry farmer in Sologne, Nolwenn has always been interested in the world of plants. With a university degree, she recently joined Marionnet Label after a first experience in the Netherlands as a junior breeder in phytopathology in a large seed company. Rigorous, dynamic and passionate, Nolwenn is learning the subtleties of red fruit breeding to become a key element of the organization tomorrow. Her arrival has already allowed her to initiate and integrate new ambitious research projects. Her smile and her joy of living bring a real cohesion within the team.
Romain Guirard
Research Assistant Laboratory
With a university degree, Romain is a serious person with a great sense of humor, specialized in the field of molecular marking. Having a taste for plant cultivation, his atypical role fits him well. Romain is very involved in breeding activities.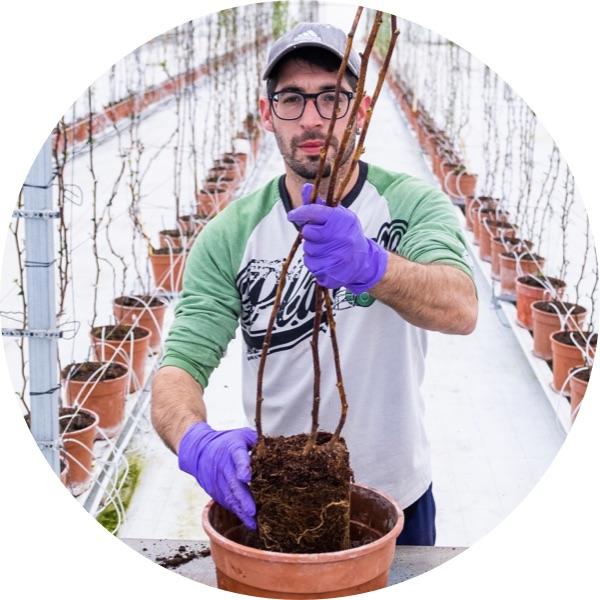 Fabio Sampaio
Agricultural Technician
Fabio works like Françoise on missions that often go unnoticed, their tasks are often difficult and diversified but their work is essential to the good functioning of the Research. He is involved in all the stages of our work as a breeder, and remains one of the essential cogs in the wheel for the smooth running of CRIV.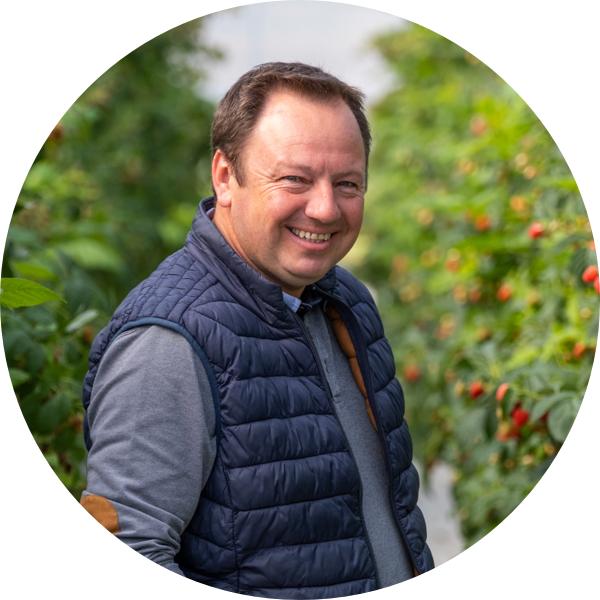 Laurent Chausset
Director of the CRIV
Laurent Chausset is a humble man, tenacious and passionate about his profession. Son of breeder, he has been immersed in this field since he was very young, with the search for flavour as his prerogative. He has already obtained numerous strawberry and raspberry awards, with Magnum, Mariguette®, Paris and Versailles and many more to come. Known and recognized in the European industry, he likes to transmit his passion. Today, Laurent is building a new site and a team in his image, to match his ambition.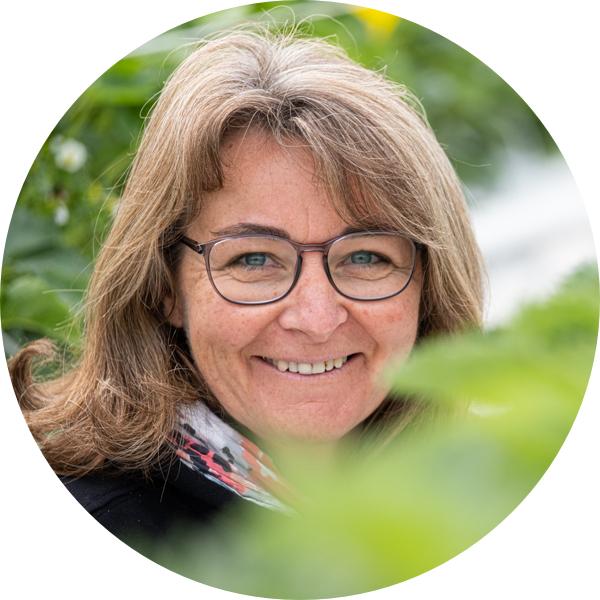 Karine Guegan
Selection Assistant
Trained by the breeder of Mara des bois, Karine has been working in the Selection Department for several years. With a first experience in the horticultural world, her knowledge of plants allowed her a quick integration in the varietal research. In particular, she carries out hybridizations, assists the team during harvests and fruit analysis. Always motivated to understand and learn new techniques used in plant breeding, meticulous and involved, she knows all the steps of the job, which makes her an essential link in the selection cycles.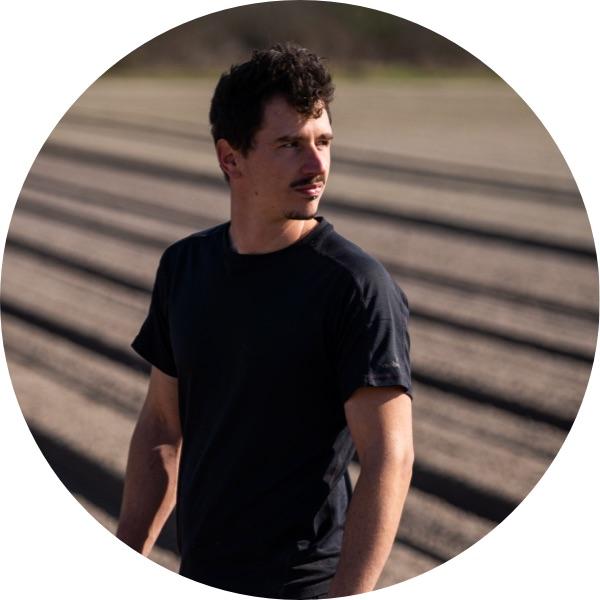 Florian Prono
Agricultural Technician
With a BTS in Plant Production, Florian is responsible for managing the crop so that evaluations and selections can be carried out successfully. He has a real sense of the plant: he understands and anticipates the needs of the plant. Trained within the Marionnet company, Florian quickly expressed his qualities and his implication. He has the technical knowledge to answer his colleagues' questions. Very active, curious, autonomous, Florian is voluntary and anxious to improve his productions.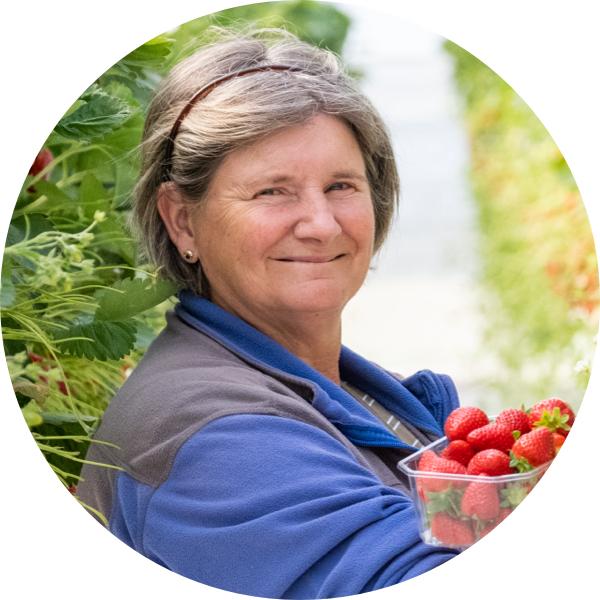 Françoise Désœuvre
Qualified Agricultural Worker
Variety creation is a team work, all are passionate about their job, their missions and have the love of a job well done. Françoise is no exception and works like Fabio on missions and tasks that are often difficult and diversified but essential to the good functioning of the Research.
Julien Moreau
Director ABT
For more than 20 years, Julien has worked with passion in research and experimentation. He is the breeder of successful strawberry varieties such as: Dream, Starlette, Duchesse, Amandine. Julien is at the same time project leader (construction of the research site in Saint-Andiol), manager, breeder, and agronomist. He attaches great importance to human relations and trust. He has a strong critical sense about his work, which allows him to always be in search of the best. Today, Julien is launching new programs (mulberry and blueberry).
Théo QUITTET
Junior Breeder
With an engineering degree, Théo has a first experience in obtaining the rose. He has benefited from a career development within the Group as a junior breeder . He is meticulous, diligent and passionate about his job. Success is ahead of him!
Emmanuelle DELANNOY
Administrative Assistant
She has a BTS and has extensive experience as an assistant. She held this position for 30 years in a multinational company in the tire industry. Emmanuelle has a great sense of humor, is smiling and dynamic. On a daily basis, she ensures the centralization and fluidity of information necessary for any start-up. She is in charge of the HR and accounting follow-up of ABT.
Emma Briois
Horticultural worker
With a CAP and BAC diploma, Emma recently joined the group. She was trained in a seed company. She is passionate about plants, smiling, efficient and eager to learn. She brings her dynamism and her meticulousness in the follow-up of the cultures.
"My favorite part?

Probably the first passages in the screening plot where you discover "your new babies", resulting from your previous hybridizations. You are in front of the plant, you hesitate, you grope and that's when everything happens... it's sometimes disappointing because you have to say: 'no, not you', but also exciting to hope you have found 'the rare gem'."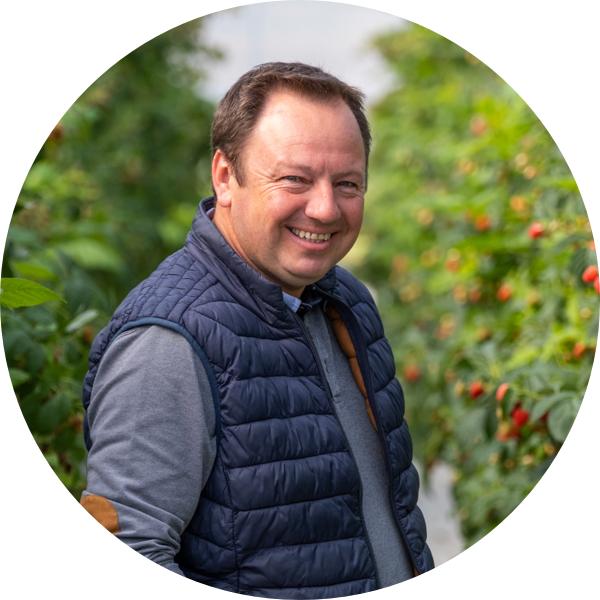 Laurent Chausset - Director of the CRIV
Why not you? Internship, thesis, seasonal worker... we are recruiting.